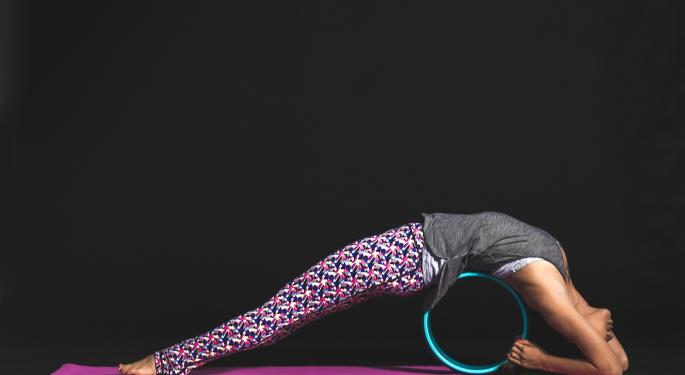 You don't have to know the difference between Downward Dog and Chaturanga to assess the investment opportunity of YogaWorks.
The 30-year-old chain filed for an initial public offering Thursday after having pulled its first attempt in mid-July. Round two will put up 7.3 million shares between $5.50 and $6.50, a significant adjustment from the previous price proposed between $12 and $14.
If you're thinking about buying in, here are some facts worth considering:
Market Share Potential
YogaWorks reported more than 225,000 practitioners and 2.9 million visits in 2016, with the latter representing a compound annual growth rate of 13.6 percent since 2012. The student profile is disproportionate of the Millennial generation, and about 80 percent are female.
With IBISWorld reporting about 37 million Americans practicing yoga in 2016 and Sports Club Advisors expecting expansion to 55.1 million in 2020, YogaWorks sees a big opportunity to expand its reach.
Acquisition-Based Growth
YogaWorks intends to monetize its brand through corporate relationships, retail offerings, licensing and digital content publishing. In 2016, its subscription-based service, MyYogaWorks.com, streamed nearly 700,000 classes to 18,000 users across 145 countries.
But its primary focus is in-studio classes. The company operates 50 studios across Los Angeles, Orange County, New York City, northern California, Boston and Baltimore/Washington, D.C., — 60…